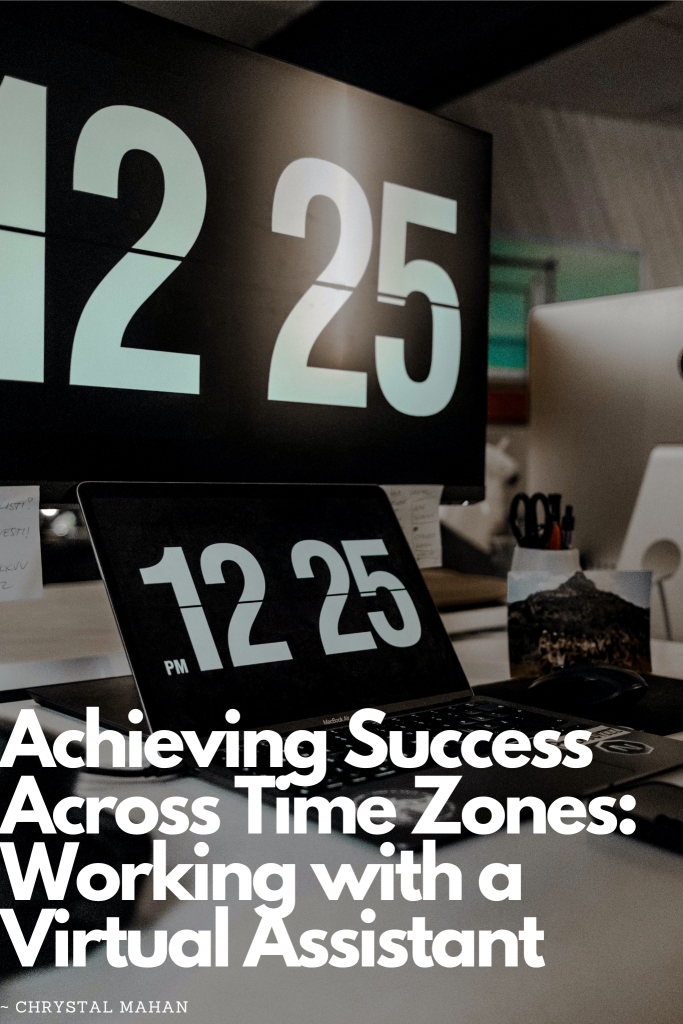 Achieving Success Across Time Zones: Working with a Virtual Assistant
The world of remote working has grown exponentially in recent years, with more and more businesses turning to virtual assistants to help manage their workload. With the ability to hire from anywhere across the globe, businesses can benefit from the skills and expertise of a virtual assistant, no matter where they are located. Working across time zones can be a challenge for many businesses, however. This article will provide insight into how you can successfully work with a virtual assistant when time zone differences come into play.
Boost Productivity by Leveraging Virtual Assistants In Other Time Zones
Achieving success across time zones doesn't have to be daunting. With the right tools and tactics, you can easily align yourself with a virtual assistant to help you reach your goals.
A virtual assistant is one of the best ways to stay productive. Virtual assistants are efficient, reliable, and available globally, making them ideal for businesses that require assistance on an international scale. They can take over tasks such as managing emails, scheduling meetings, creating content, or even setting up customer service systems. By leveraging the power of a virtual assistant, you can focus on achieving success while they handle the tedious details and processes necessary for business growth. 
Additionally, working with a virtual assistant allows you to work across multiple time zones without worrying about miscommunications or production delays.
Sadly, many business owners don't seem comfortable with hiring virtual assistants in different time zones – even if they're just across the US. 
We've been told many business owners find it very frustrating and challenging because they can't collaborate with the virtual assistant for a project. We're here to tell you – it isn't! There are easy workarounds for the different time zones, whether you want to hire a virtual assistant a few states over or you've found a great one around the globe. When done correctly, it's really great having a virtual assistant in a different time zone.
How to Work Around the Different Time Zones
Finding success in today's global business world can be tricky, especially when working with a virtual assistant who isn't close by. Working across time zones can be tricky, but it doesn't have to be. With the right strategies, you and your virtual assistant can achieve great things together despite the distance! 
#1. Choose a Method of Communication
It's important to plan ahead and decide on how best to communicate so you don't run into any miscommunications or confusion over deadlines. Choose a method of communication that works well for you and your virtual assistants.
Find a time that works best for you both to have your meetings and a time to collaborate. 
#2 Explain the Time Zones Differences
Talk to your virtual assistant about the difference in your time zones so you and your virtual assistant can understand each other's time zone.
Note: Now would also be an excellent time to discuss Federal US Holidays vs. Nationwide Holidays. 
#3 Schedule Video Calls
Video calls are beneficial for these situations since they allow everyone involved to see each other face-to-face despite being in different places.
#4 Communicate Regularly
If you want to work with someone in a different time zone, communication is key. Make sure you both understand each other's availability and schedules.
Additionally, setting reminders ahead of time for both parties ensures that tasks don't slip through the cracks due to different time zones. 
With these few tips, you can work with a virtual assistant from a different time zone.
Still Searching for the Perfect Virtual Assistant?
Even though I am in the US, I do have clients around the globe! Now that you know how much you can benefit from hiring a virtual business assistant – in ANY time zone –  let's talk about your options.
Book a call …. Or check my our services. Let me help you with your business and finance needs so you can focus on generating revenue and running your business. I offer virtual accounting & business assistant services for entrepreneurs of all shapes and sizes.