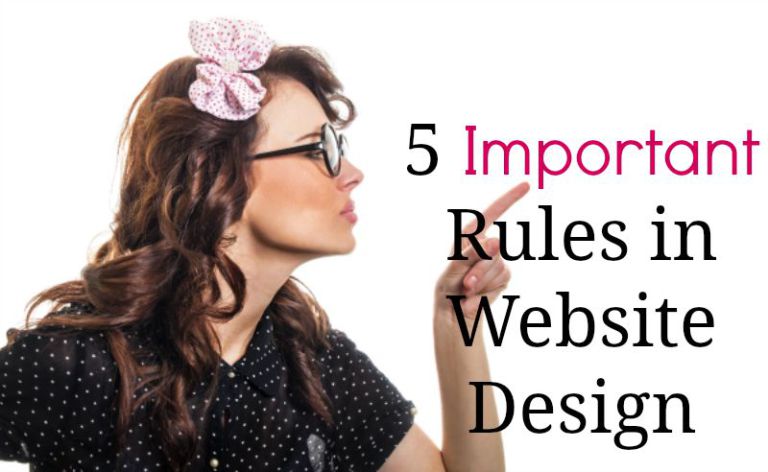 When it comes to your website, extra attention should be paid to the details. You will want to make sure it performs optimally to serve its purpose, otherwise not only will you waste your reader's time, but you'll also be wasting your own as well.
Here are five important rules to consider when making sure your website performs well while giving your readers a positive experience.
1) Do not use splash pages
Splash pages are those tacky one-page/static pages that you first see when visiting a website that is usually trying to see you something. They normally have a very beautiful image with words like "welcome" or "click here to enter". In fact, they are just that — pretty pieces of art with no real purpose other than to drive you down another road.
Do not let your visitors have a reason to click on the "back" button! Give them the value of your site upfront without the splash page. If you are trying to sell your visitors something, there are other ways to go about doing this without being so 'in your face.'
2) Do not use excessive banner advertisements
Even the least net savvy people have trained themselves to ignore banner advertisements so you will be wasting valuable website real estate. With the use of extensions and plug-ins like AdBlock, the statistics are low for those who are seeing the ads. Advertising slows down your website anyway.
Instead, provide more valuable, authentic content and weave relevant affiliate links into your posts. Let your visitors feel that they want to buy instead of being pushed to buy. This is proven to work. Trust me on that 
3) Have simple and clear navigation
You have to provide simple and clear navigation so users can find their way around with ease. No one wants to have to play 'click around' with the hopes some negative space will take them where they need to go.
Stay away from complicated Flash-based menus or multi-tiered dropdown menus. If your visitors can't figure out how to navigate your site, they will leave.
Simple menu bars take the guesswork out of navigation.
4) Have a clear indication of where the user is
When visitors are deeply engrossed in browsing your site, you will want to make sure they know which part of the site they are in at that moment.
This can easily be done with most WordPress themes by using breadcrumbs. Breadcrumbs allow readers to browse relevant information or navigate to any section of the site easily.
5) Avoid using audio or video on your site
Automatic audio or video. Just don't do it. If a reader lands on your site and is automatically hit with audio or video, I can assure you 9 times out of 10, they will leave. If you must have audio or video on your site or within your posts, make sure it is up to the reader to start it. Say "no" to auto-start.